EATING DISORDER SPECIALIST CERTIFICATION
Eating Disorder Intuitive Therapy (EDIT)™
HOLISTIC • EVIDENCE-BASED PRACTICES • INTEGRATIVE
EDIT™ CERTIFIED is LIFE CHANGING for YOUR CLIENTS – and YOU!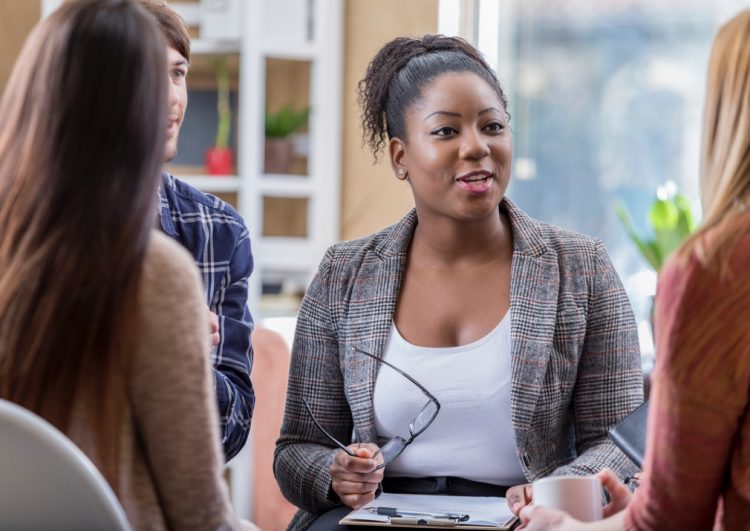 EATING DISORDER SPECIALIST CERTIFICATION
Opportunities for You!
• FOLLOW YOUR HEART – your recovery inspires you to help others
• BUILD YOUR BUSINESS – succeed as an eating disorder specialist
• SHARE YOUR GIFTS – make the difference only YOU can make!
Eating Disorder Specialist Certification
What Is EDIT™?
Eating Disorder Intuitive Therapy (EDIT)™
A Comprehensive Integrative Holistic Approach for Eating Disorder Treatment
Featuring Evidence-Based Practices
with
27 Years of Practice-Based Evidence 
In Clinical, Coaching, Mentoring & Residential Settings
EDIT™ Guiding Principles — Experiences in Eating Disorder Recovery and Healing are the Heart and Soul of EDIT™ 
EDIT™ Conceptual Framework — Roots in Transpersonal Psychology and Spritual-Metaphysical Philosophies
EDIT™ Holistic Theory — Incorporates Physical, Mental, Emotional and Spiritual aspects of Recovery
EDIT™ Integrative Treatment — Honors the Whole-Person and incudes the "Big Picture" of Client Concerns
EDIT™ Evidence-Based Practices — Features the "Gold Standard" of Cognitive Behavioral Therapy (CBT)
EDIT™ Comprehensive Approach — Addresses all of the Essential Areas of Eating Disorder Treatment
EDIT™ Solution-Focused Techniques — Alleviates Eating Disorder Behaviors quickly and effectively
EDIT™ Client-Centered Process — Meets each Client's Specific Needs through Customization 
EDIT™ Mindfulness Strategies — Adapts Dialectical Behavior Therapy (DBT), Acceptance & Commitment Therapy (ACT)
EDIT™ Transpersonal Perspectives— Shifts from Eating Disorder "false self" and Recovers "True Self" Soul-Heart-Mind-Body
EDIT™ Cutting-Edge Methods — Outcomes of EDIT™ RECOVERY™ and EDIT™ HEALING™ for Eating Disorder Freedom
EDIT™ Experiential Healing  — Transcends "True Self" into "SOUL SELF" and Ones Highest & Best Life
Eating Disorder Specialist Certification
EDIT™ Certified Message for YOU!
"Dr. Dorie" McCubbrey, PhD, MSEd, LPC, LAC is passionate about guiding people to freedom from eating disorders, and empowering people to help others in recovery. With 25+ years as an Eating Disorder Specialist, Dr. Dorie is the Creator of EDIT™ and the EDIT™ Certified Programs. She has been training people like YOU for 20+ years.
Eating Disorder Intuitive Therapy (EDIT)™
A recovery process which unfolds as a dialogue between the client's "voice" of the eating disorder (ED) and the Intuitive Therapist's wisdom of the EDIT™ Principles
EATING DISORDER SPECIALIST CERTIFICATION
EDIT™ THEORY & PRINCIPLES
Created by "Dr. Dorie" McCubbrey, PhD, MSEd, LPC, LAC
EDIT™ THEORY
"in a nutshell"
Initially, all that a client can "hear" is the "voice" of the eating disorder (ED) in their mind, which drives ED behaviors – this is a "false self." The EDIT™ INTUITIVE THERAPIST (IT)™ uses the Voice of Intuitive Recovery Wisdom, and models this for the client until they can hear this within themselves – this is the "True Self." The True Self is clarified and strengthened through EDIT™ PRACTICES, while the ED false self  loses its power. 
EDIT™ RECOVERY is a New Life with ED FREEDOM!
EDIT™ PRINCIPLES
"breadcrumbs on the path"

Love Your Self — Discover Your TRUE SELF far beyond the image in the mirror


Be True To Your Self — Access Your INTUITION for meals, movement & more


Express Your Self — Develop RECOVERY SKILLS to replace eating disorders


Give To Your Self — Practice HOLISTIC SELF-CARE Soul-Heart-Mind-Body


Believe In Your Self —Be Your Own INTUITIVE THERAPIST™ for complete recovery
EDIT™ PRINCIPLES are the HEART and SOUL of EDIT™
Originally, Dr. Dorie accessed these principles through Intuitive Messages from her companion animals. She imagined these messages as "breadcrumbs" guiding her recovery, and at first she thought they were "just for her." When she became a therapist, she discovered these principles were helpful for her clients, too. She wrote about these principles in her books, so more people could benefit. Therapists and coaches who read her books asked to be trained in her treatment method. Dr. Dorie also trained Counselor Interns and Counselors becoming licensed. All of this led to the Creation of EDIT™ and EDIT™ CERTIFIED. For 25+ years, Dr. Dorie has guided thousands of clients to  EDIT™ RECOVERY. For 20+ years, EDIT™ has been utilized by Clinicians, Coaches, Mentors and Treatment Centers internationally. 
The FIVE EDIT™ PRINCIPLES – five breadcrumbs…
Now "Feeding Hungry Souls" Worldwide
EATING DISORDER SPECIALIST CERTIFICATION
EDIT™ Certified professionals
are saying
"As a volunteer support group leader, the EDIT™ Certification helps me be more confident in how I interact and respond to people in the groups I facilitate. Plus, the EDIT™ Worksheets are great tools to use in groups!"
"With my EDIT™ Certification, I'm excited to expand my coaching business to address eating disorders! I struggled with eating disorders when I was in college, and I hope to bring EDIT™ skills to colleges and universities."
"I would highly recommend the EDIT™ Group Coaching! Dr. Dorie presents the material in both an experiential and educational way. She has a depth of wisdom for helping clients free themselves from eating disorders."
EATING DISORDER SPECIALIST CERTIFICATION
with ANY Amount of Experience
Do you have a Master's Degree or higher in Mental Health, Dietetics, or Medicine?

And, do you have a Clinical License to practice independently (or under supervision)?

Use your experience with eating disorders,
as a Treatment Clinician!
Do you have certification as a Health/Life Coach, Fitness Instructor, or Wellness Professional?

Or, do you have Education/Experience in a
Career Helping People?

Apply your skills with eating disorders,
as a Rcovery Coach!
Do you have your own recovery experience and passion to help others?

Or, does someone you love have an eating disorder and you'd like to help them?

Offer your support to people in eating disorder recovery, as a Peer Mentor!
EATING DISORDER SPECIALIST CERTIFICATION
Created by Dr. Dorie McCubbrey PhD, MSEd, LPC, LAC
With 27+ years of experience, Dr. Dorie is an Expert Eating Disorder Specialist, Licensed Addiction Counselor, Clinician-Coach-Mentor Supervisor, Treatment Center Staff Trainer, Motivational Keynote Speaker, and Best-Selling Author of two books. She is the Creator of Eating Disorder Intuitive Therapy (EDIT)™ and the Founder and CEO of the EDIT™ Training Institute LLC, located near Denver, Colorado. Her unique combination of a Doctorate in Biomedical Engineering, a Masters Degree in Counseling and Transpersonal Psychology studies allows her to address the complex physical, mental, emotional and spiritual aspects of eating disorders.

Dr. Dorie developed the EDIT™ TRAINING & CERTIFICATIONS to help people like YOU to help others!
Eating Disorder Specialist Certification
EDIT™ CERTIFIED
Three Certification Options